POLIEDROS FLEXÍVEIS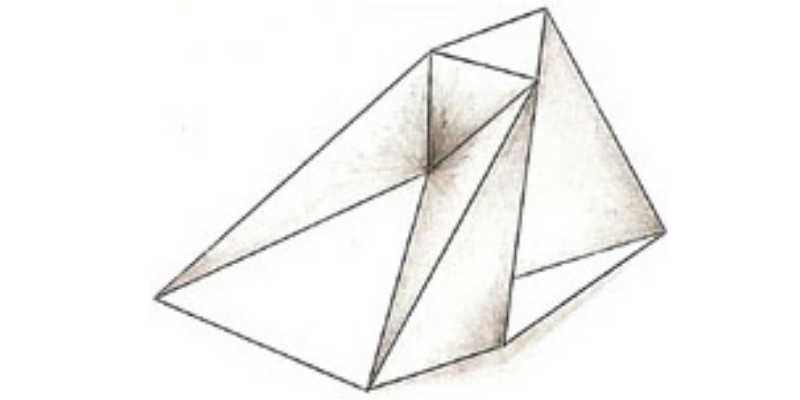 O poliedro ao lado/cima é flexível!! As faces são rígidas e as arestas flexionam como se fossem dobradiças.
Isto pode não surpreender à primeira vista, mas é uma conquista recente da geometria. Em 1813, Cauchy provou que um poliedro convexo não pode ser flexível, mas ficou a pergunta se isso seria possível com poliedros não convexos.
Foi somente em 1977 que Robert Conelly encontrou o primeiro exemplo de um poliedro não convexo e flexível. O objeto que apresentamos aqui foi criado por Klaus Steffen alguns anos depois.
Um problema recentemente solucionado foi a chamada conjectura do fole: especulava-se que um poliedro flexível deveria ter volume constante. A resposta positiva a esta conjectura foi dada por Conelly em 1997. Em termos concretos, significa que, se abrirmos um buraco em uma das faces, o movimento do poliedro nem expelirá nem sugará ar, daí o nome da conjectura.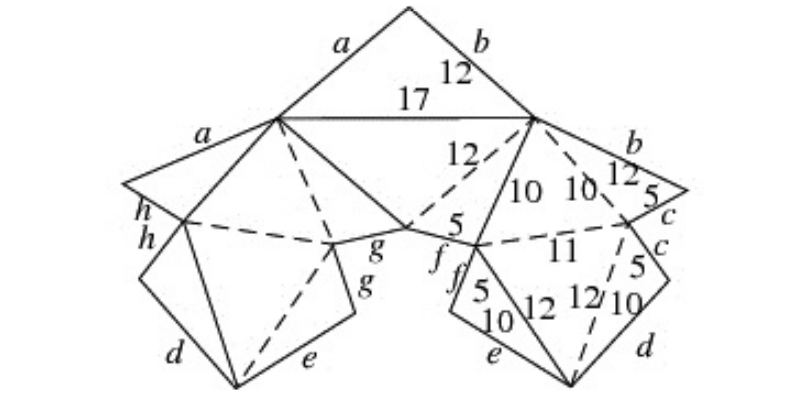 FLEXIBLE POLYHEDRA
The polyhedron appearing in the picture is flexible!! The faces are rigid and the edges flex as if they were hinges.
This may not be surprising at first glance, but it is a recent achievement of geometry. In 1813, Cauchy proved that a convex polyhedron can not be flexible, but the question remained whether this would be possible with non-convex polyhedra.
It was only in 1977 that Robert Conelly found the first example of a non-convex and flexible polyhedron. The object we presented here was created by Klaus Steffen a few years later.
A problem recently solved was the so-called "bellows conjecture": it was speculated that a flexible polyhedron should have a constant volume. The positive answer to this conjecture was given by Conelly in 1997. In concrete terms, it means that if we open a hole in one face, the movement of the polyhedron neither expels nor sucks air, hence the name of the conjecture.